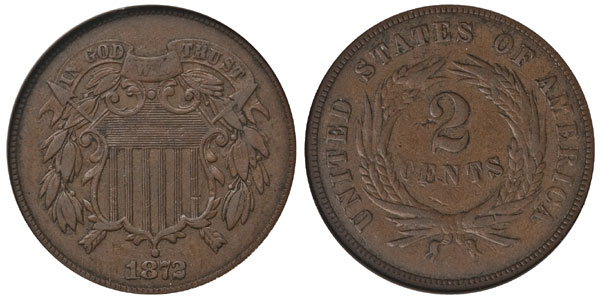 The 1872 Two Cent Piece was the final issue of the series produced for circulation. It also has the distinction of carrying the lowest mintage of the series by a wide margin and is the most difficult issue to find in any condition. The total mintage was a mere 65,000 pieces, a far cry from the initial mintage of nearly 20 million pieces just eight years earlier.
Since the denomination was discontinued in the following year, most examples of the issue seem to have circulated for some period of time. As a result, the 1872 Two Cent Piece is extremely scarce in uncirculated condition and rare in gem or finer with original red surfaces.
Proofs were also struck for collectors, with a total mintage of 950, and these are easier to find and much more affordable than the business strikes.